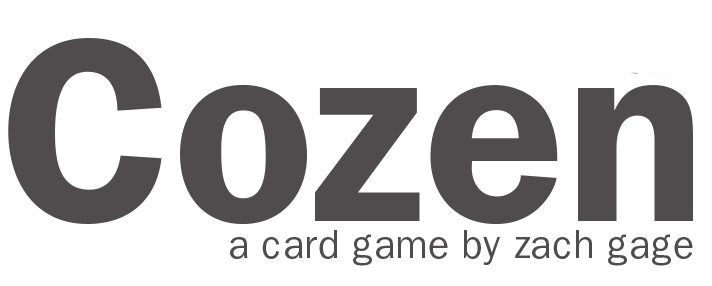 Cozen (pronounced cousin) is a game of strategy, guts, and deception.
It is played with a tradtional deck of playing cards (modified slightly).


Although I explain some of the rules in the video above,
The fastest way to get started with Cozen is to:

Rules the PDF

Play against a friend online

Online play is very much an alpha but does work.
Currently it is meant for play on computers and not mobile devices.
Account registration is open and basic.
One player should start a game. Then the second player should join it via game ID.

Cozen is designed by Zach Gage
The online implementation of Cozen is by Zach Gage and Fred Benenson